Diversity & Gender Equality
Considerable rewards can be attained by businesses which successfully attract both women and men to their workforce. As Dyna-K reaches out to attract and retain global customers, the company acknowledges that a diverse workforce is essential to its continued competitiveness and innovation. While diversity is fundamental, gender equality is paramount at Dyna-K Automotive Stampings Private Limited. Gender equality is achieved when people are able to access and enjoy the same rewards, resources and opportunities regardless of their gender. As systems and internal processes evolve, more women are willing to explore opportunities on the shop floor apart from just the corporate functions and Dyna- K is focused on moving forward on this journey.

Fostering a workforce that promotes this initiative the organization has been able to,


Attract the best employees
Enhance organisational performance
Improve access to target markets
Enhance reputation
Quality Policy
All the employees are given 'Respect Diversity' Training, through multiple sessions that showcase the importance of a diverse work culture and show the employees that diverse organizations are better able to develop creative solutions to difficult business.




All employees are required to understand the company policy on Anti -Sexual Harassment and to review the Dyna-K Code of Conduct .Monthly trainings are organized to address workers, staff and leadership team.


Dyna – K has partnered with NGO Tathapi Trust in Pune to be a part of our Internal Complaint Committee along with a partnership for assistance in training initiatives.

Diversity training doesn't stop with new employees. The training is designed to address management issues with a diversity component, to train team leaders in results management, coaching and driving change.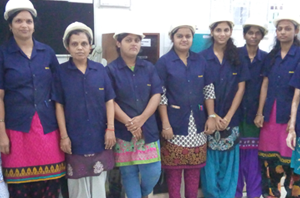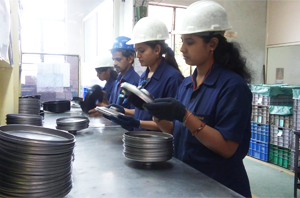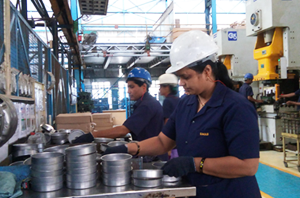 Health & Safety
At Dyna-K Automotive Stampings Private Limited, our long-term success depends upon ensuring the safety of our workers, visitors and our operations.


We believe that a safe and healthy workplace is a fundamental right of every person and also a business imperative. Our Health & Safety Initiative requires that we take responsibility for maintaining a productive workplace in every part of our Company by minimizing the risk of accidents, injury and exposure to health hazards for all of our employees.
Our Health & Safety Initiative defines the policies, standards and requirements for managing safety, the environment and quality throughout its operations.



Enviroment

Dyna-K Automotive Stampings Private Limited strives to preserve and uphold natural resources and reduce the environmental impact of its products and services throughout their lifecycle in order to be a responsible corporate citizen.


The guiding principle for our environmental initiatives is the 5R's: Reduce, Reuse, Recycle, Renew and Respect.
Dyna-K Automotive Stampings Private Limited strives to develop and promote processes and newer technologies to make all our products and services environmentally responsible. Employees, the supply chain and other stakeholders are sensitized through personal interactions and other channels of effective communication. Initiatives can be measured through resource savings in all cases.


The company aims to engage with government and non-government agencies to promote conservation.


Innovation
Innovation is often associated with the introduction of new products or services in your business; however, it can also be about changing the way you do business.


At Dyna-K Automotive Stampings Private Limited, innovation embraces new uses of technologies, improved industry methods, meeting changing customer demands or needs, and better systems and processes.
Focus on innovation at Dyna-K Automotive Stampings Private Limited, ensures everyone is working towards better business practices and improving business efficiency and performance.